READY TO APPLY?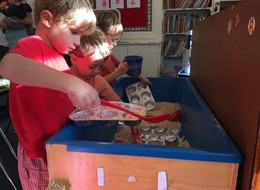 Click below for our enrollment application!
OUR PROGRAM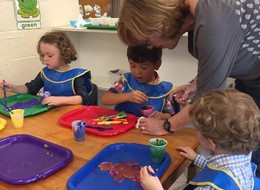 Providing enrichment of the preschool child's physical, emotional, social and intellectual growth.
TESTIMONIALS
"Amazing teachers!"
We feel so blessed to have Charlotte participating at this amazing preschool where her emotional, physical and academic needs are met or exceeded everyday. The teachers are amazing, the families are supportive and nurturing and the space definitely fosters ...
- Cassie Grantham
Now located at 190 Middle Road in Falmouth!
Falmouth Corner Preschool offers a multi-aged program for children 3 to 5 years of age. Children meet Tuesday, Wednesday and Thursday from 8:30AM to 12:00PM. The program runs from September to June.

The 4+ program is dedicated to preparing children 4-5 years old for kindergarten. This program runs on Mondays from 8:30AM- 12:00pm.
What We Provide
An understanding of self and others.

Two professional lead teachers, both with experience and training in early childhood education.

Low tuition costs.

An opportunity for parents to be part of their child's education both in and out of the classroom.

The unique opportunity for each child to develop at his or her own pace in an environment where creativity, discovery and independence are encouraged.

An exceptional student:adult ratio (approximately 5:1).